Expertise in coordinating electricity connections
Our in-depth knowledge of the UK's energy market allows us to easily coordinate the implementation of electricity supply solutions you need with the minimum of fuss.
From start to finish, we can oversee every aspect of installing a new electricity connection including:
✓ New electricity service and mains connections
✓ New electricity meter installation
✓ Temporary builders electricity supply
✓ Disconnect Electricity Supply and remove electricity meters
✓ Relocate or alter existing electricity services and electricity meters
✓ Divert any existing service or mains
✓ Reinforcement of the electricity network
✓ Installation of substations
✓ Removal or relocation of an existing substation
✓ Electricity supply contracts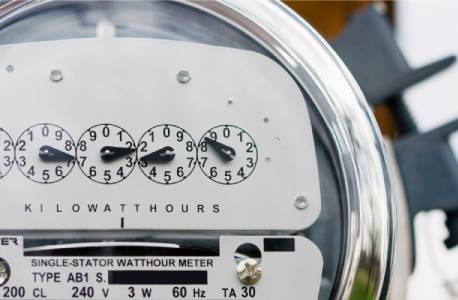 If you are ready to learn more and make a start on securing your new Electric Supply, then call today and speak to one of our expert advisers on 0330 013 0417.
---
Electricity Connection FAQs
How long does an Electric Connection take to install?
From start to finish a new electric connection is a 2 step process, the initial step is providing an accurate quote, which can take up to 4 weeks. This is due to communicating with various other parties to determine the scope of work that is required.
Once a quote has been provided and the work agreed the installation can take anywhere between 6 to 12 weeks. This time scale will vary based on the work that needs to be undertaken. The overall process could take linger if:
✓ No gangs are available in the area within the timescales
✓ The job needs any traffic management (if the new connection is coming from the opposite side of a road)
✓ Emergencies within the customers area take priority
✓ Reinforcements in the network to accommodate the new load
✓ Delayed payment from customer or signed acceptance
How much will it cost to install an electric connection?
The cost of a new electric install can vary quite dramatically depending of the scope of work that is involved. Before we can provide a quote we require a completed application and a diagram of where the pipe will be laid (our team can assist you in this stage of the application).
Other factors that can affect the price are:
✓ Traffic management – you may have to pay a local authority fee if a nearby road needs digging
✓ Excavation work – you have the option to dig your own land to keep costs to a minimum
✓ If you need a new meter cabinet installing
Can I excavate a trench for the electric myself?
If you wish to reduce the cost of a new electric connection, you can undertake any excavations and dig your own trench for the pipe work yourself. You will need to keep in mind that you only dig a trench on your own property.
The trench needs to be 530mm deep and 300mm wide, these measurements need to be precise and if they are inaccurate it can delay the process significantly.